Microsoft has released new features of its
Windows Azure
cloud development
platform
, including open source capabilities and simplified billing and management.
Developers partial to open source development will benefit from the first Windows Azure software development kit (SDK) that includes language libraries for Node.JS, with support for hosting, storage and service bus.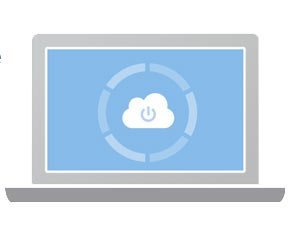 Microsoft is delivering an Apache
Hadoop
-based service for Windows Azure to bolster the platform's
big data
functionality, helping customers take advantage of
advanced data analytics
.
"These changes will help developers build applications on Windows Azure using the languages and frameworks they already know," said Microsoft in a
blog post
.
As part of efforts to make it easier to get started and manage applications on Windows Azure, the update offers a free 90-day trial and spending caps that simplify the sign-up process.
Managing cloud costs
The new Windows Azure Management Portal enables customers to view real-time usage and billing details so they can more easily control how much they use and spend on the cloud platform.Microsoft said the update offers customers greater flexibility for scaling and managing databases by increasing the maximum database size for
SQL Azure
from 50GB to 150GB and introducing a price cap which lowers the effective cost per gigabyte for customers with large databases.
"This change allows customers with 50GB databases and larger to continue to grow without additional costs," said Microsoft.
Securing applications against hackers
In October, Adrienne Hall, general manager of Microsoft's Trustworthy Computing group, told Computer Weekly that Azure customers are showing that
cloud implementations
are moving from collaboration applications only to include mission-critical applications as well.
With less than 1% of security exploits in the first half of 2011 being against zero-day or unpatched vulnerabilities, organisations can guard against most attacks by getting the basics right, she said.
This also means that by switching to cloud-based managed services, organisations have the opportunity to transfer some of the risk of common threats to service providers, said Hall.
"Most risks are manageable, but many organisations are not doing all they can to reduce attacks. Cloud-based managed services could help with that," she said.Cloud providers, such as Microsoft, are resourced to focus on security, said Hall, and in moving the management of a portion of security functions, resources are freed up to focus on other areas of security or on different IT projects altogether.